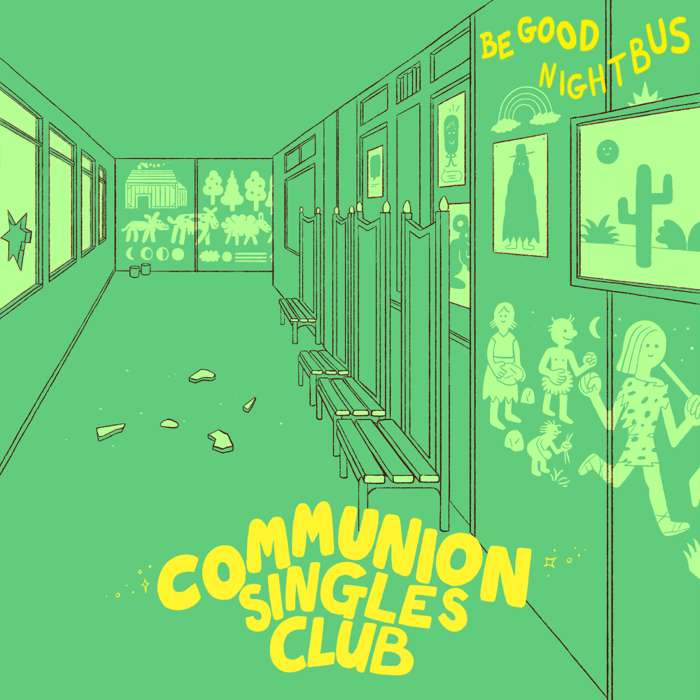 Communion

Communion Singles Club 2017 Vol. 7 - BE GOOD

BE GOOD - Nightbus/Hazelnut 7" vinyl

BE GOOD are a quartet from Oxford making awkward pop music for midnight walks and dancing in the nude. Taking inspiration from sources as disparate as Parliament and Frank Ocean, their new single Night Bus is the third and penultimate release on Communion Singles Club of 2017.

Ash Cooke (guitar/vocals) and Charlie Clark (drums) originally met at a ceramics evening-class, but it wasn't long until they had begun spending their evenings recording together in a shared house in the east of the city. The line-up was completed by synth player James Cunning (a customer in the café Clark was working at) and bassist Patrick Burley (a mutual friend they tried to impress through repeated gig invites).

New single Night Bus is an ode to youth and awakened sexuality, all set through the prism of the most British of romantic spots: the night bus. Cooke's falsetto, half innocence/half lust, tempting the listener to join him for a ride "it's late do you wanna go cruising, are you tired of getting off to bad music?"

BE GOOD are band whose textured slow-jams and confident arrangements make them an act to watch in the coming months.