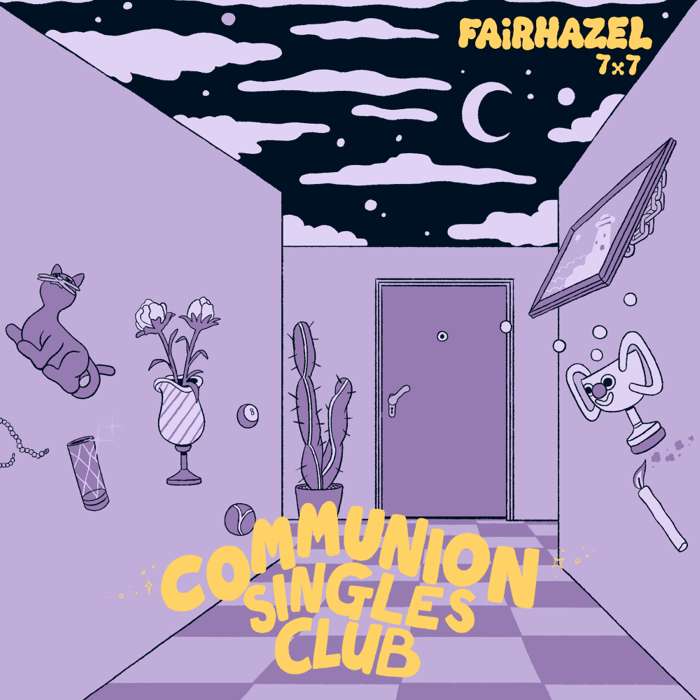 Communion

Communion Singles Club 2017 Vol. 8 - Fairhazel

Fairhazel - 7x7/The Director's Daughter 7" vinyl

Fairhazel is the moniker of London-based musical nomad Hugh Macdonald, who releases 7x7, his exciting debut effort, as the final release of Communion's Singles Club 2017 series.

Raised in Cape Town, London and Paris, Fairhazel takes inspiration from the many different cultures surrounding him during his youth. The cobbled streets of Paris, the openness of Cape Town, the introversion of London - all this feeds into his music, which blurs genre lines, combining both minimalist production and expansive instrumentation.

Fairhazel has spent the past few years Stateside, crossing the pond to attend Boston's prestigious Berklee College of Music, following in the footsteps of musical trailblazers ranging from St Vincent and Quincy Jones to Ramin Djawadi, the man behind the Game Of Thrones theme.

Releasing music under his birth name for several years, Fairhazel has performed at TEDx talks and for Sofar, as well as playing countless gigs across the US and the UK. But while it was in Boston where his musical talents developed, it's in London that his new project has fully taken shape.

New single 7x7 draws inspiration from the Bardo Thodol, the Tibetan Book of the Dead, which details a Buddhist's journey from death to reincarnation. Similarly, the song acts as a perfect introduction to the birth of Fairhazel.

7x7 showcases Fairhazel's hushed, reverent tones, reminiscent of Illinois-era Sufjan Stevens, as he sings of "breaking free" from "routine days" to a place of enlightened "knowledge of humanity".

Likewise, The Director's Daughter, the B-side of the release, details similarly profound journeys, both literal and figurative, searching for love and meaning while exploring new places and relationships.