Urbs In Horto (12" Gatefold Double Vinyl with Digital Download)
This bundle also includes: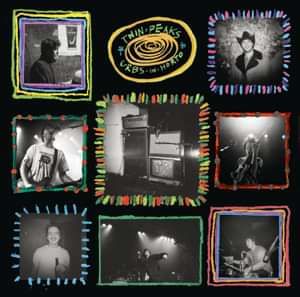 Urbs In Horto (Digital Download)
On 5th May, Twin Peaks will be releasing a live double LP they're calling Urbs in Horto (out digitally on 31st March). The record features analog recordings from the sold out hometown shows at Metro and Thalia Hall in Chicago on Dec 17+18. The track-list includes songs from across the band's three studio records as well as Rolling Stones cover "Dead Flowers" and "What Up Dawg?," a fan favorite by the band's friend James Swanberg. Urbs was recorded by the crew from Treehouse Records and mixed by the band, with album art by the band and concert photos by Daniel Topete and Cooper Fox. The band's own Cadien Lake James had this to say of the retrospective collection.
"We're proud to be releasing Urbs In Horto, a live LP recorded in Chicago. Our live show varies greatly from our recorded output, still retaining the energy we learned in our days playing basements. Our live show has been an important part of our existence, so it felt right to release a record from our homecoming shows at the end of 2016, our 5th year on the road. We're proud to have recorded it live to 2″ reel-to-reel tape with the help of our brothers at Treehouse Records, and to have it as a show of respect to the city we call home. Urbs In Horto is Chicago's motto, meaning City in a Garden. Record sounds more like a jungle though."
Tracklisting:
Butterfly
Flavor
Boomers
Stand in the Sand
Holding Roses
Telephone
Getting Better
Walk to the One You Love
Making Breakfast
Cold Lips
Keep it Together 12 .Good Lovin'
My Boys
Natural Villain
Stain
Have You Ever?
Wanted You
What Up Dawg?
Dead Flowers
Strawberry Smoothie
This bundle also includes: Urbs In Horto (12" Gatefold Double Vinyl)